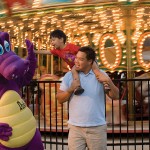 Dutch Wonderland..and spring sounds like a great combination! April 30th-May 1st is the grand opening of the park! There's so much for the family & kids to enjoy, all the food, daily entertainment, and as always all the family fun rides, and just for kids rides!
Daily Royal Entertainment
Thomas and Friends Live at Dutch Wonderland
Beyond the Castle Walls
Duke's Dance Party
Bubba Bear and the Badland Band
Open Dive
Storytime with the Princess
The Adventures of the Frog Prince
A Dragon's Tale
Dress Up 'N Dance
Funsation Celebration
Looking for a place to stay in Lancaster? Give us a call today for rates, and ask for our social media rate to take advantage of that great offer. Need more suggestions while you're here? Just call or stop by and ask one of our friendly front desk staff, and we'll give you plenty of suggestion!