September 2010
You are browsing the archive for September 2010.
Homeland Security's Secure Flight Program
The U.S. Department of Homeland Security (DHS) has introduced its new Secure Flight Program. This new program could impact the way you make your air travel reservations.
The Secure Flight program transfers the government "watch list" matching responsibilities from the airlines to the Transportation Security Administration (TSA). While this is a behind-the-scenes process that TSA so small differences in name should not cause any major issues, it is a good idea to make sure all your information is as correct as possible.
What does this mean for travelers?
Starting November 1st 2010, passengers traveling to any U.S. city or flying over U.S. Airspace must provide full Secure Flight Passenger Data (SFPD). This means in addition to their full name, all passengers must now provide their gender, and date of birth when booking a ticket.
Travelers who have been previously misidentified can apply for a redress number at the Department of Homeland Secuirty website. The Redress number should help prevent delays for misidentified passengers who share a name with someone on the "No Fly List."
Further information and a series of FAQ's about the new rules are available at the TSA website search for "Secure Flight."
Posted in Hilton Garden Inn Lancaster | Tagged Air Travel, Secure Flight, Travel, Travel Tips | Leave a response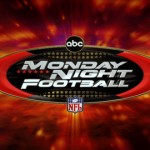 With summer coming to a close we can  once again smell the smokey mesquite from the tail gating grills, and hear the crowds roaring as their teams take the field.  That's right,  it's  football season!
At the Hilton Garden Inn Lancaster we know how important those Monday Night Football games can be to our football  fans. In fact we are now keeping our bar and Clyde's Cafe open with later hours during the Monday Night Football games. Stop down at the Garden Bar and relax with a few friends or meet some new ones, watch the game and have a great night. We want you to feel like you are right at home so feel free to find a seat in our restaurant now open late with a special NFL Monday Night Menu available after 9:00 pm.
After you are all done eating and the game is finished don't forget to stop down at the desk to pick the two teams you think will be in the Superbowl for a chance to will 5,000 Hilton Honors points. Just drop your business card with the two teams you think are going to the Superbowl written on the back into container.
Below is a list of the Monday Night Football Games for the 2010 season. All Games start at 8:30 pm Eastern Time. Week 3 -Sep. 27th Green Bay at Chicago
. Week 4 – Oct. 4th New England at Miami . Week 5 – Oct. 11th Minnesota at NY Jets . Week 6 – Oct. 18th Tennessee at Jacksonville . Week 7 – Oct. 25th NY Giants at Dallas . Week 8 – Nov. 1st Houston at Indianapolis . Week 9 – Nov. 8th Pittsburg at Cincinnati . Week 10 – Nov. 15th Philadelphia at Washington . Week 11 – Nov. 22nd Denver at San Diego . Week 12 – Nov. 29th San Francisco at Arizona . Week 13 – Dec. 6th NY Jets at New England . Week 14 – Dec. 13th Baltimore at Houston . Week 15 – Dec. 20th Chicago at Minnesota . Week 16 -Dec. 27th New Orleans at Atlanta
Posted in Hilton Garden Inn Lancaster | Tagged Hilton Garden Inn, Lancaster, Monday Night Football | Leave a response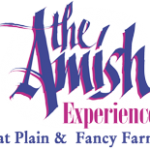 Posted in Fairfield Inn & Suites Lancaster | Tagged Amish Experience, Harrison Ford, Kelly McGillis, Witness | Leave a response
So many upcoming events and things to do in Lancaster County this fall. Watch the leaves turn, and enjoy the calm warming colors. October is only a few weeks away, our fall colors will be showing vividly, such a beautiful time of year. Why not spend that time with us? So many things to choose from to do in the area for just about everyone!
Day Out with Thomas at Strasburg Railroad is going on this week till Sunday the 19th of September. Come spend the day with Thomas the No. 1 engine and celebrate his 65th birthday. Many exciting things to do for adults and children while visiting Thomas.
Also going on this week till Sunday the 19th of September, York Fair. The York Fair is America's first and oldest fair. The York Fair is about 30 minutes away from Lancaster.
Cherry Crest Adventure Farm such a great place to start if you're looking for plenty of things to do! From the corn maze to the harvest festival and more! 50+ fun activities do with the family & friends!
Looking for something to make you jump and have those heart stopping screams? Head out to Field of Screams! Great for adults and groups of friends & family. 3 terrifying events to choose from, or do the whole package! The haunted hayride, and the chilling haunted houses. Starting September 17th thru November 6th.
Jason's Woods many haunted attractions to give you that extra scare, with their grand slam combo attractions! They're also celebrating their 25th year anniversary this year! Staring October 1st thru October 31st.
Haunted Mill Scream Park five terrifying attractions to pump your adrenaline! Can you handle the chills? Starting September 23rd thru October 31st.
Hershey Park in the Dark is fun for the whole entire family of all ages! Enjoy Hershey's trick-or-treat adventures with the kids, what a good way to enjoy October with sweets and treats! Enjoy all the thrilling coasters and entertainment.
Dutch Wonderland Happy Hauntings is great for families with younger children! Will feature themed rides and attractions, trick-or-treating, magic shows, ghoulish games, storytelling by The Princess and Knight of Dutch Wonderland and so much more! Dutch Wonderland was voted top 5 Children's Park for the 3rd year in a row!
Looking for a ghost tours with some history & live tales of ghosts and haunted houses? Candlelight walking tours in the heart of Pennsylvania Dutch and Amish Country, Strasburg & Lancaster. Looking for more history head out to the Gettysburg tours.
Poe Evermore prepare for an evening of handpicked  Edgar Allen Poe stories and poems that are guaranteed to haunt, and guarantee a great evening at the Mt. Hope Mansion.
Plus many more!

Never ending things to do in Lancaster! Give us a call today for rates, and ask for our social media rate to take advantage of that great offer. Need more suggestions while you're here? Just call or stop by and ask one of our friendly front desk staff, and we'll give you plenty of suggestion!
Posted in Hilton Garden Inn Lancaster | Tagged Dutch Wonderland, Field of Screams, Halloween, Hershey, Hershey Park, Hilton Garden Inn, Lancaster, Lancaster County, Pennsylvania Dutch, Theater, Travel | Leave a response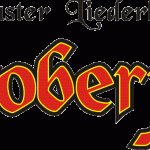 Oktoberfest 2010
The Lancaster Liederkranz located in Manheim, PA will be celebrating Oktoberfest the weekned of September 19th-21st. Come out and join them for a taste of Germany culture. It's an event open to public and will happen rain or shine. There will be live bands, dances, German folk music, marionette shows, games and oh course Great food and Beer.
Hours will be:
Friday, September 19th 6 PM -11 PM Saturday, September 20th 1 PM – 11 PM Sunday, September 21st 12 PM – 6 PM
Located at:
772 South Chiques Road Manhime, PA 17545
Admission:
Adults $5.00 Children (6-15)$ 2.00 Children (5 and under) Free
Posted in Hilton Garden Inn Lancaster | 2 Responses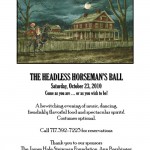 The Headless Horseman's Ball
The Headless Horseman's Ball is a great local event that at a wonderful historical Lancaster site: The Historic Rockford Plantation.
Located just south of downtown Lancaster, Rockford plantation was built in 1794 the building is amazingly maintained and a great site for such a haunting evening. Spend the night celebrating, dancing and tasting some of the great food offered. 
If you are looking to visit the site for a tour they are open to the public Wednesday -Sunday 11:00 AM – 3:00 PM.
Posted in Hilton Garden Inn Lancaster | Leave a response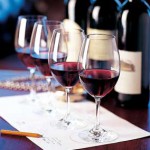 Are you a wine aficionado? If the answer is yes, then the Susquehanna Wine Trail Package is for you. Five of our local wineries are offering coupons for you to enjoy their wines. Offers are for bottles of wine or wine tasting. Participating wineries are Mt. Hope Winery, Tamanend Winery, Waltz Vineyard and Winery, Moon Dancer Vineyards and Winery, and Nissley Vineyards.  For more information or to make a reservation, please visit our website.
Posted in Fairfield Inn & Suites Lancaster | Tagged Moon Dancer Vineyards and Winery, Mt. Hope Winery, Nissley Vineyards, Susquehanna Winery Package, Tamanend Winery, vineyard, Waltz Vineyard and Winery, winery | Leave a response